People
dr. Márcia Vilarigues
Márcia Vilarigues is Assistant Professor and Head of the Department of Conservation and Restoration at the Universidade NOVA de Lisboa. She works in the field of Conservation and Restoration of Cultural Heritage in the area of Technical Art History and Materials Degradation. Her research motivation focusses on the preservation of our material cultural history and on enriching the knowledge of our shared past through the history of historical objects.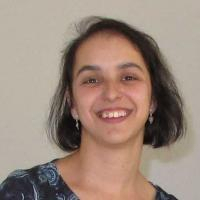 Since 2011, Vilarigues is the Director of the Research Unit VICARTE (Vidro e Cerâmica para as Artes: Glass and Ceramic for the Arts). VICARTE is devoted to trans-disciplinary research applied to glass and ceramics, focusing on where art and science intersect, and stimulating the sharing of knowledge, experiences and methodologies. The research team of VICARTE has 36 members (16 PhD students) and joins together chemists, physicist, conservation scientists, archaeologists, art historians and artists.
Since 2010, she has been the coordinator of the Master in Glass Art and Science. This truly unique two-year course of study leads students through both the scientific and artistic aspects of what makes glass the special state of matter that it is, and simultaneously offers students time, space, tools and experience in most traditional and innovative glassmaking techniques. As an Assistant Professor of the Conservation Department of Universidade NOVA de Lisboa, she is responsible for the creation of the courses Introduction to Conservation Sciences and Collection Care (in collaboration with museums, palaces and archives around Lisbon). Vilarigues is also responsible for the Analytical Method for Cultural Heritage course.
Currently, at the national level Vilarigues is regarded as a leader in research for historic glass and stained glass, and her work is recognized by the scientific community worldwide. To date, she has co-authored one book and five book chapters, as well as 58 scientific papers and conference proceedings.