News
Online Summer Course: "From Print to Paint: Histories and Methods of Artistic Production"
** Application Deadline: 15 June 2020 **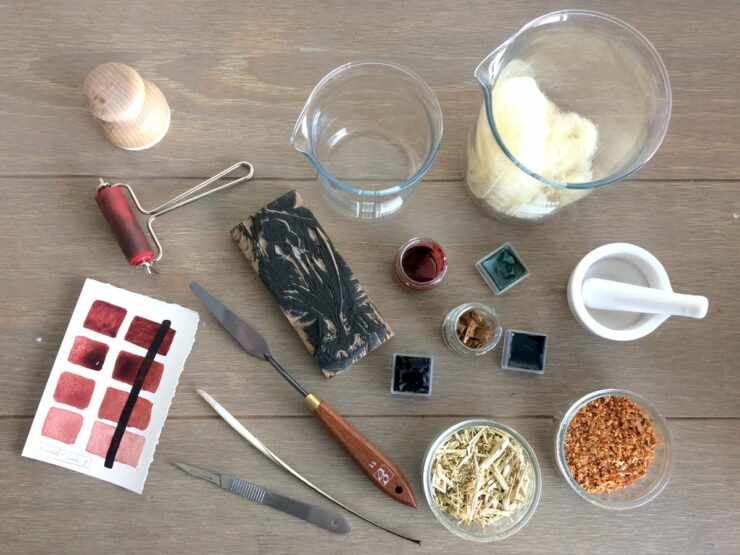 How do artists master their art? Does painting in oil result in different working procedures and visual effects compared to other media? Which material and technical properties determine the creative possibilities of prints, sculptures, and applied arts? What can art historians learn from re-making art, re-working historical recipes, or reproducing material objects? This course will immerse you in discussions related to art production and (re-)making, materials and materiality, and techniques and technology.
This course integrates research methods typical for the humanities and historical disciplines with practical work in the studio or lab. You will be introduced to issues in artistic production through online lectures and readings. By taking the creative solution of setting up a home lab—namely a table, a simple stove or hot plate, a sink and running water—you will also be able to explore hands-on components at their own pace with the virtual help of the instructor(s). You will receive a kit with essential materials and tools prior to the beginning of the course. Natural materials and non-toxic substitutes of certain substances will be used so that you can safely conduct the experiments at home. Upon completion, you will have deepened your knowledge in the histories and theories of artistic production and have a starter kit to keep for your future explorations.
During the course, you will gain access to the course readings and instruction videos for the experiments through an online platform. There will be multiple opportunities to have (individual) video calls through an appointment system with the instructor(s) for tutoring sessions to discuss the course materials and experiments. The course consists of a week's workload, but you will have a month (13 July to 14 August) to finish the course at your own speed, including writing the paper if you want to earn credits for the course.
For more information and how to apply, visit this website.